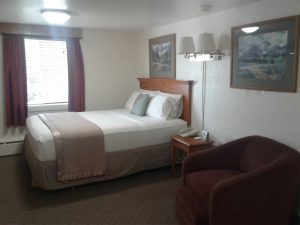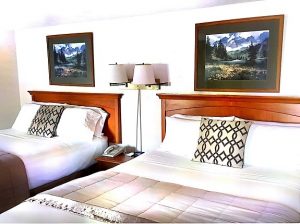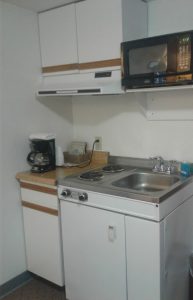 Kelly's Alaska Country Inn has single and double rooms with queen size beds.   All rooms have a private bath, mini refrigerator and in-room coffee, Direct TV and high speed internet service. Some rooms have small kitchenettes for guests who are staying longer than a few days.
You can walk to gift shops, the supermarket and deli, restaurants, the post office and the visitor's center. We are handicap accessible.
The goal of Delta Accommodations at Kelly's Alaska Country Inn is to make your stay as comfortable and enjoyable as possible. Satisfied guests say,
"Thank you for a very clean and comfortable room", "We will be back again", and "We'll be happy to refer your motel to our friends."
Delta Accommodations also has apartments and homes for long term lodging needs in these other location
Richardson Suites  –  Blueberry Cottages   –   Big Dipper Cabin   –   Hannan Suites
For Reservations call  907-895-4667 for any of our locations!